The Oakland Jazz Brunch sets its sights for San Francisco.
The sf|noir Wine & Food Festival will be presenting several wine & food events throughout the year, and this February, in lieu of the full 5-day festival, will be celebrating with the popular Oakland Jazz Brunch—in San Francisco! Join us on Sunday, February 25 to celebrate culture, community, and cuisine at the latest addition to San Francisco's unmatched culinary scene, Kaya.
A partnership formed between Daniel Patterson, a three Michelin star and James Beard Award-winning chef and restaurateur, and Nigel Jones, co-owner and chef of the popular Kingston 11 Jamaican restaurant in Oakland, Kaya recently made its debut along the mid-Market corridor in San Francisco.
Read more about the restaurant and partnership here including Daniel Patterson's and Nigel's (as well as Nigel's Kingston 11 partner, Adrian Henderson's) work to address the racial equity situation in the culinary scene here in the Bay Area. Also, dig deeper with this SF Chronicle article on Nigel's journey from Jamaica to Oakland to San Francisco.
The Oakland Jazz Brunch—In San Francisco!
Kaya
1420 Market Street
San Francisco
(415) 590-2585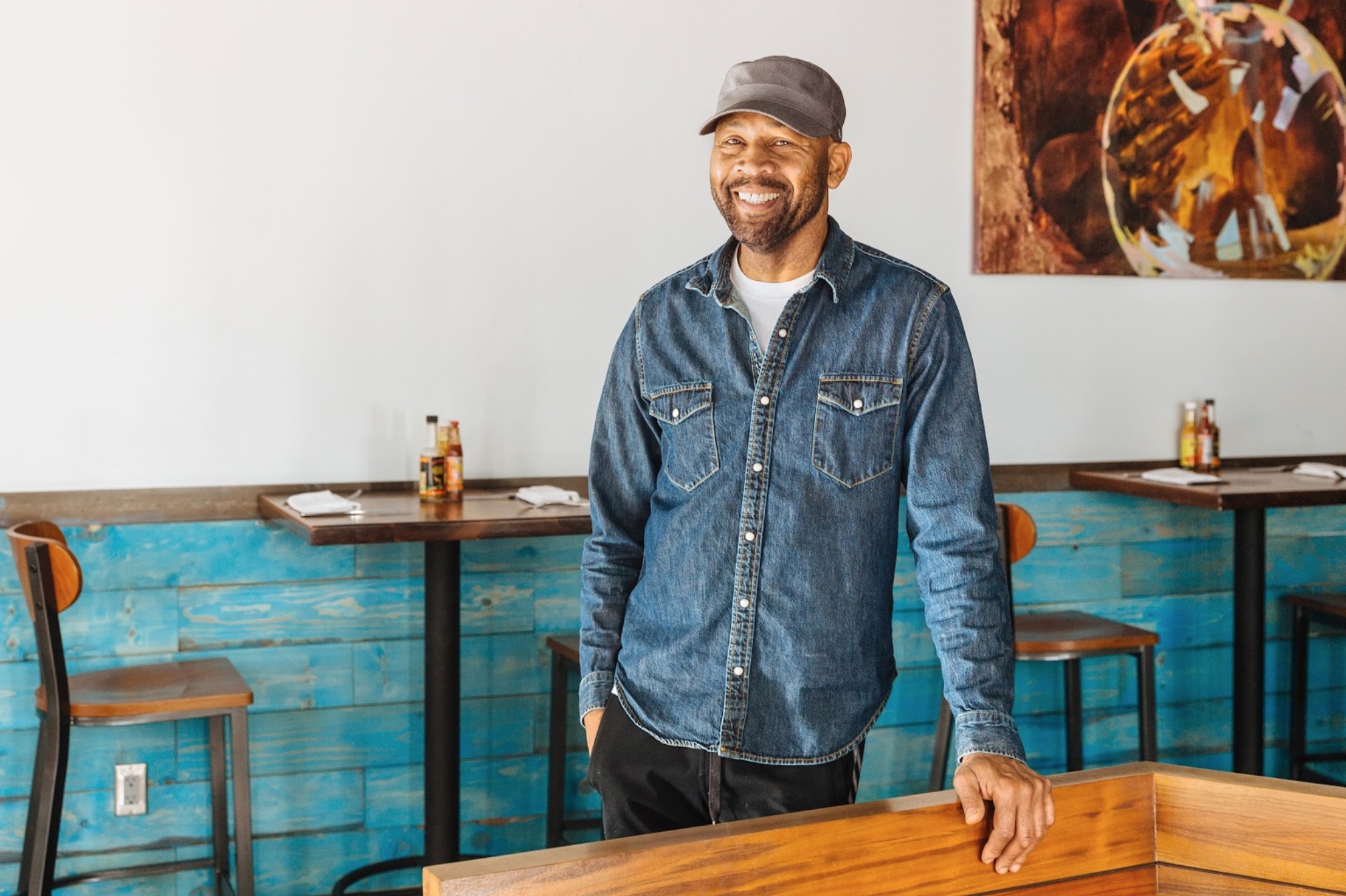 The Oakland Jazz Brunch during The sf|noir Wine & Food Festival at Kingston 11 in 2015.